Lila Rose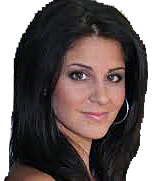 With my whole heart, I stand with the Personhood movement and all my friends at PersonhoodUSA. Together, we recognize the rights of the preborn and will work to ensure that the equal protection and due process of law is afforded to every human, at every age.

We were all created by God, in His image, with certain inalienable rights, and among these rights are Life: without which, all other rights have no meaning. Each of us are called to respect the life of every person, and to treat every person with dignity. I ask you to stand with PersonhoodUSA and join your local movement to protect all humans, especially the smallest.

I will definitely support and be a sponsor of the California Equal Rights Amendment.
— Lila Rose, President, Live Action Films